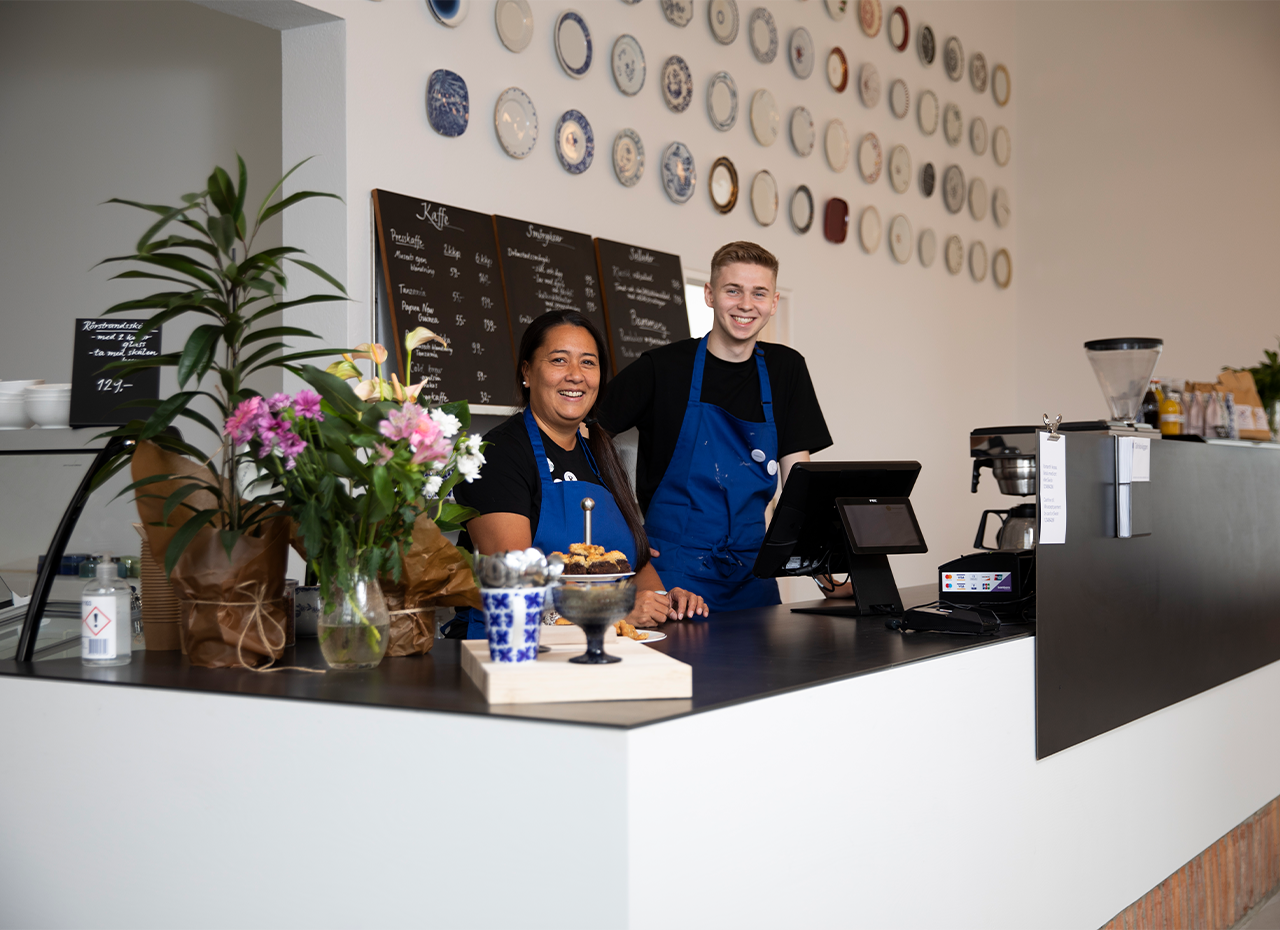 Vår trevliga personal. Foto: Daniel Ström.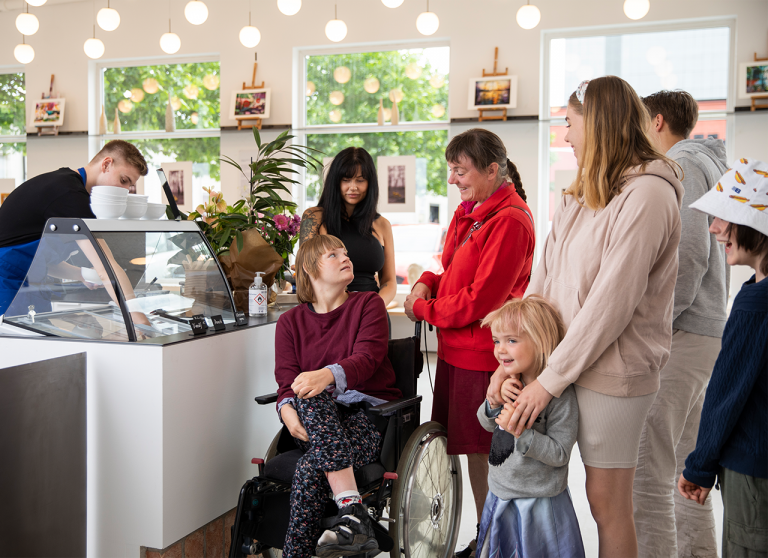 Glass från Mäjens Glass & Maräng. Foto: Daniel Ström.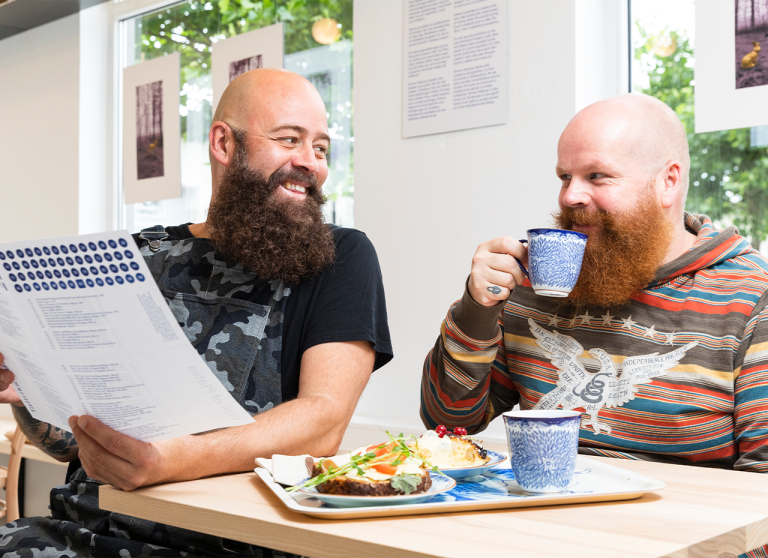 Fika Drömstadslimpa, Ostindiamuggar. Foto: Daniel Ström.
Locally produced food of sandwiches on home-baked bread, tasty pastries and light lunches are served here, depending on the season.
Click to see Summer Menu 2023.
In the cafe, there is the museum's plate wall with a selection of Rörstrand's many models and decorations. Maybe your favorite is included? Also look out for temporary mini-exhibitions.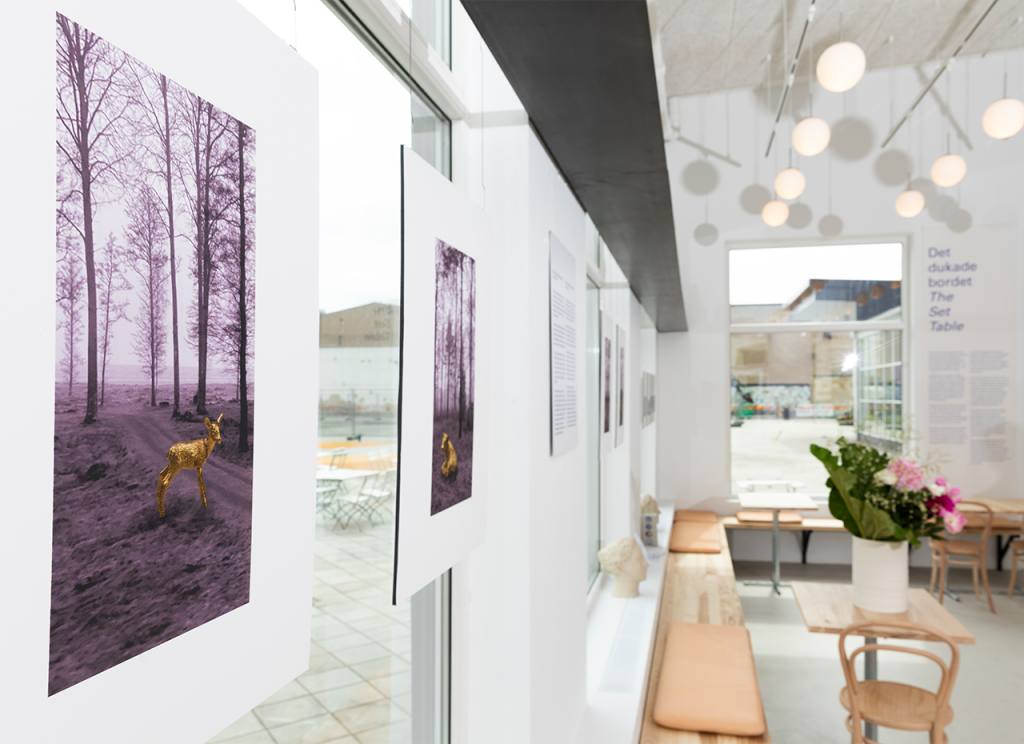 The outdoor seating area in Rörstrand Center's newly renovated courtyard also offers an art experience where Formakademin's students present selected works of art.
Feel free to bring the children with you, we have a children's menu, changing room, highchairs and a small craft corner.
The café has the same opening hours as the museum.
Pre-order Dream City Loaf
Treat yourself to fresh and juicy bread! At the request of our guests, we now offer the option of pre-ordering whole loaves. Call and order your Dream City Loaf! DKK 79 each Telephone: 0510-250 80
Allergies
There are usually lactose-free, milk protein-free, gluten-free and egg-free options in the cafe, but the range varies. Please call beforehand and we will try to solve something that suits you. Since we bake and cook everything on site, there is a risk that it may have come into contact with an allergen. The assortment includes pastries with nuts.
Terriner theme
Now we want to highlight the former queen of the table. During a period, you will be able to see a range of terrines in the cafe. What is a terrine? The word comes from the French word for clay vessel. The terrine came from France and was a developed and refined variant of the traditional clay pot. It soon became the queen of the table and was often given lavish and elaborate shapes and details. The terrine is defined as a bowl with a lid, two handles and preferably standing on a plate. Soups and stews could be served in the terrine. The terrine survived for a long time, but in everyday tableware they were replaced by simpler carrots with lids.