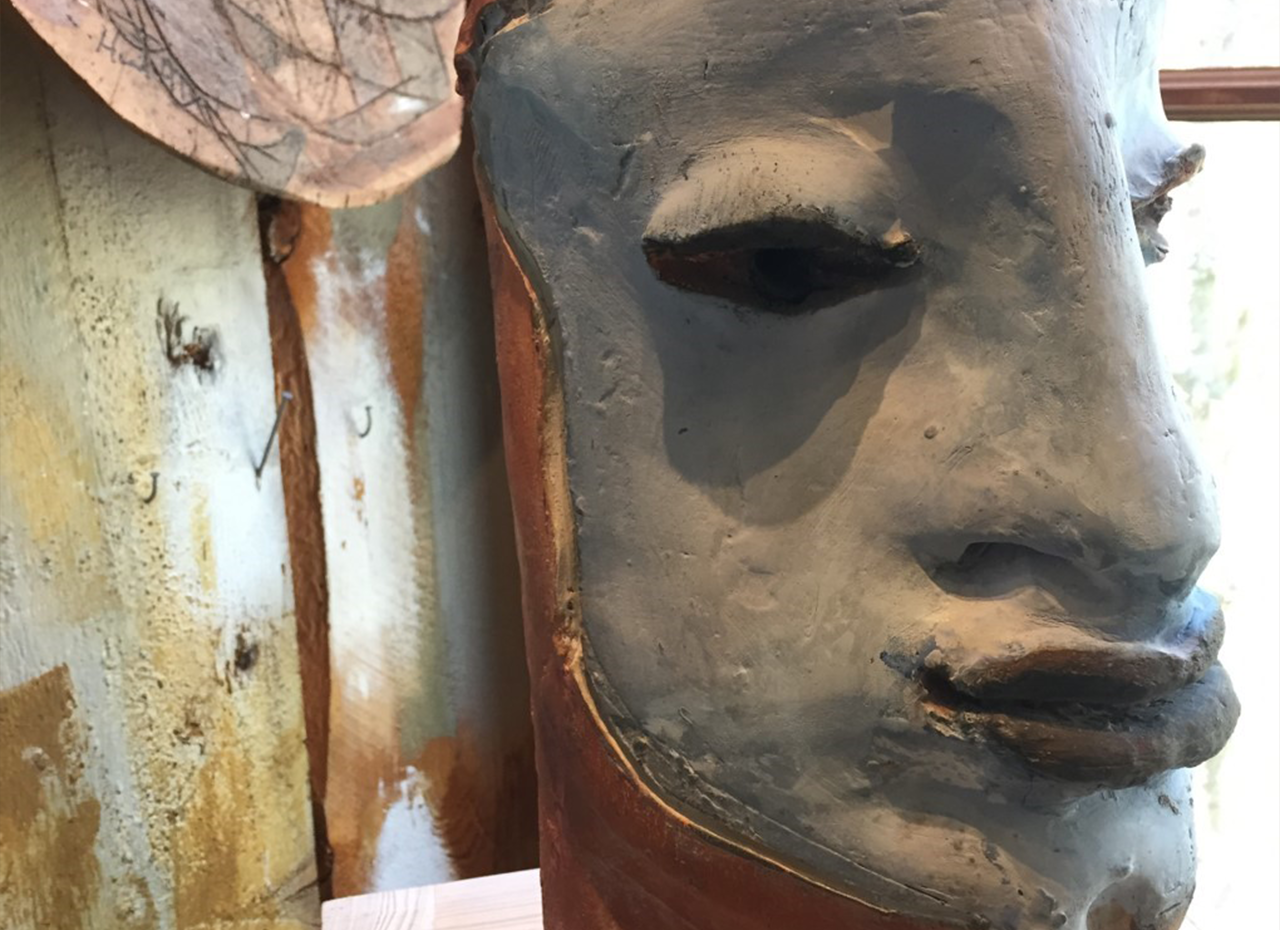 Henrik Allert Sculpture. Photo: Anette Stillner.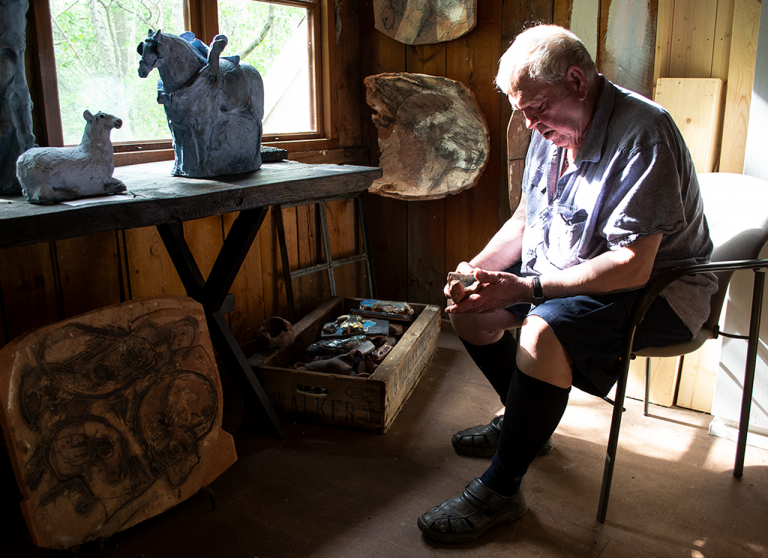 Henrik Allert. Photo: Calle Borg.
Some of the most interesting artists around were at Rörstrand in the 1970s. Its reputation attracted creatives to it like a magnet. Carl Harry Stålhane persuaded Henrik Allert to come to Rörstrand after he had finished his studies at the School of Design and Crafts in Gothenburg, where Stålhane was his tutor. Allert worked as a freelancer at Rörstrand from 1969–1972. This marked the beginning of his career as an artist, which really took off after his exhibition at Galleri Petra in Stockholm in 1971, when one of his pieces was purchased by Nationalmuseum, Sweden's museum of art and design.
Allert's sculptures and other work enthrall and fascinate. His ability to shape figures which fuse the spiritual with the earthly is quite unique. Allert is now 85, world famous but still very much anchored in the soil of Säter in West Sweden. This retrospective exhibition at Rörstrand Museum closes the the circle and we are, in many respects, brought back to where everything once began.