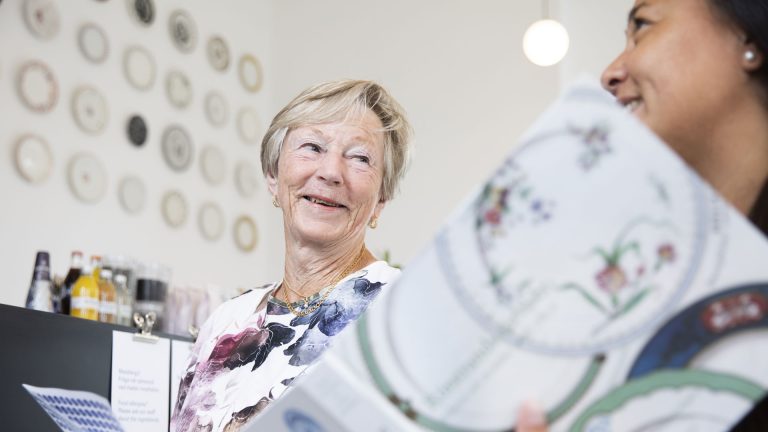 THE NEW MUSEUM Photo: Jonas Ingman.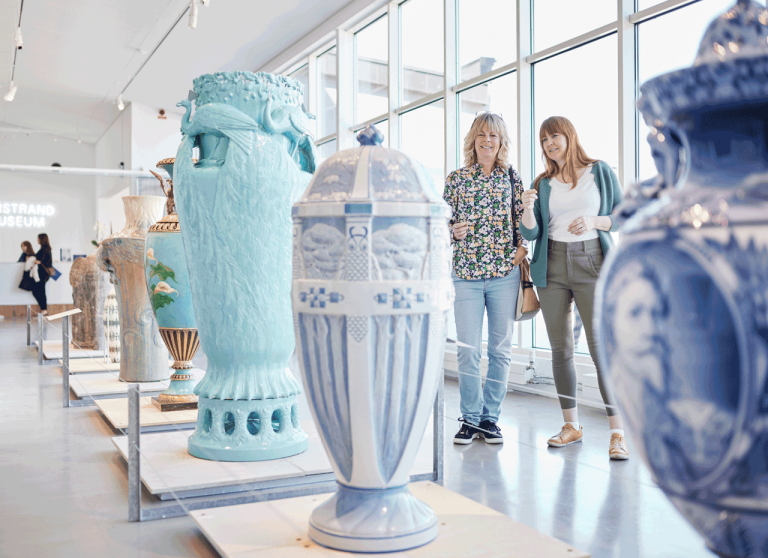 THE NEW MUSEUM Photo: Jonas Ingman.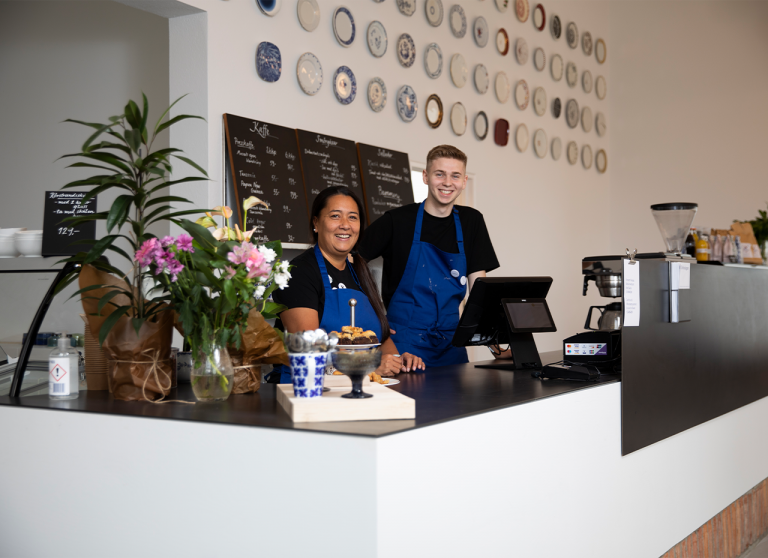 THE NEW MUSEUM Photo: Jonas Ingman.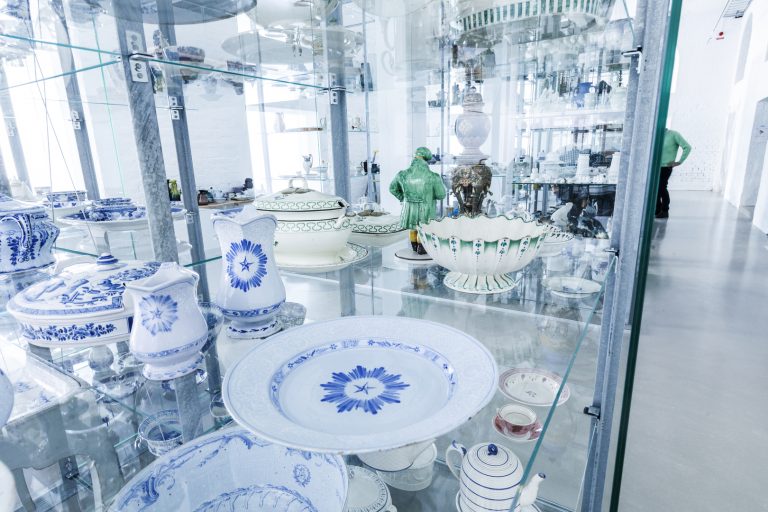 THE NEW MUSEUM Photo: Jonas Ingman.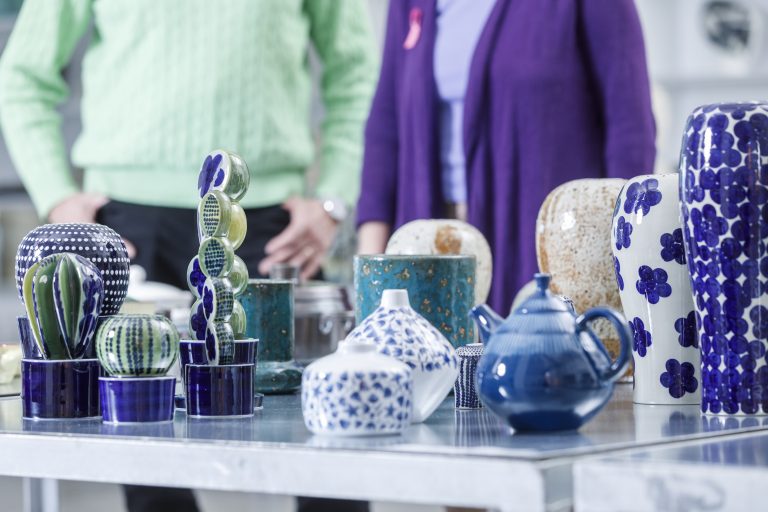 THE NEW MUSEUM Photo: Jonas Ingman.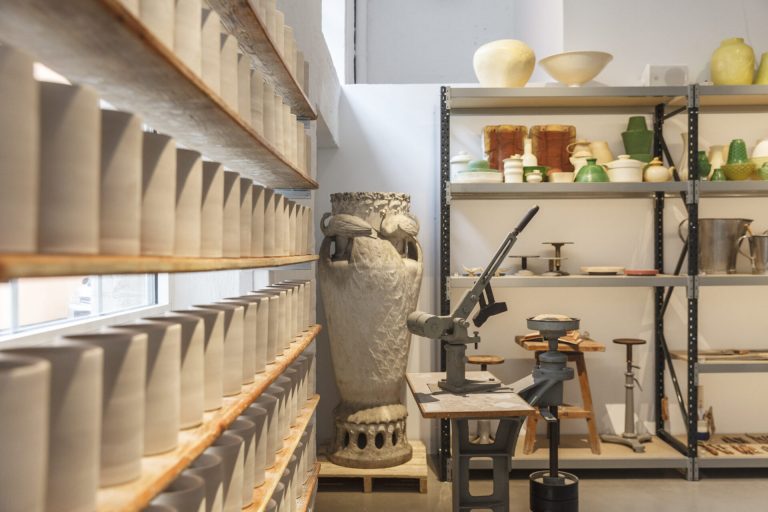 THE NEW MUSEUM Photo: Jonas Ingman.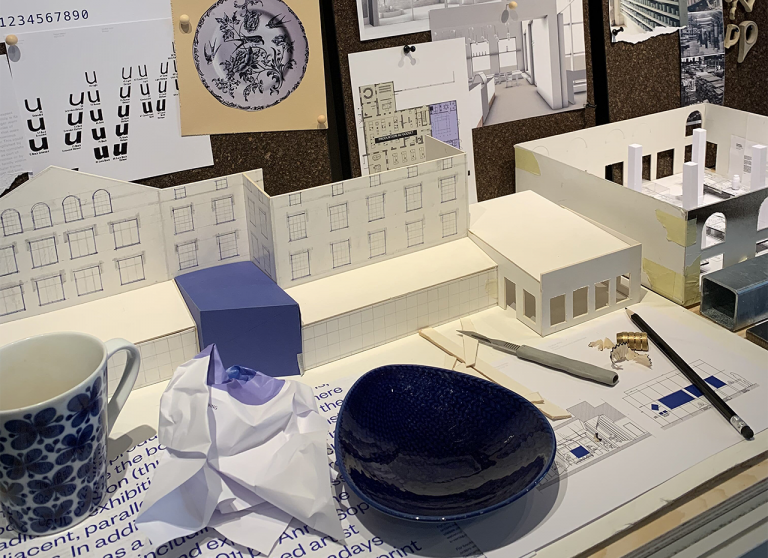 THE NEW MUSEUM Photo: Jonas Ingman.
Join us on a journey through design, materials and the history of working lives. From Chinese inspired 18th century blue and white faience, via the romantic dinner services of the 19th century, with sometimes as many as 400 different pieces, and bone china which actually does contain animal bone ash, on to the 20th century when the material of choice, feldspar porcelain, gave us design classics like Mon Amie and Swedish Grace, up to the present day. It's also a journey from Stockholm to Gothenburg to Lidköping, where the Lidköpings Porslin factory already was, until finally in 2005 production was moved abroad. Those of you who have turned cups and saucers also know that it is an exciting branding journey with a variety of stamps and signatures, where the Rörstrand factory was initially the focal point and then left room for the artists to take center stage.
The museum is in part of the former porcelain factory, and the old brick factory wall serves as a beautiful backdrop for Gunnar Nyland's fountain which provides a soothing welcome by the entrance. Completely new exhibitions were opened in 2022 in which the factory, the artefacts, the artists and the factory workers can all shine. But also failures, poor working environment and profitability problems are part of the story that is told.
More objects are being displayed than ever before and we're sure you'll recognise many of them! Sit down in front of a film with cheerful commercials from the 50s, browse through lots of photos and dive deep into the archive among sketches, caricatures, price lists and product sheets.
In the museum's café serves a locally produced menu of sandwiches on home-baked bread, tasty pastries and a simpler lunch according to the season on the finest Rörstrand porcelain. Click here to go to the cafe.
Exhibition design: Tove Alderin Studio
Graphic design: Studio Sophia Wood
Text: Petter Eklund
Ljus: LjusDesign
Thanks to our partners and suppliers.
RÖRSTRAND MUSEUM IS ALSO THE MUSEUM FOR ALP
Rörstrand Museum is also the museum for ALP, AB Lidköpings Porslinsfabrik, and Lidköping's first porcelain factory. You can follow the ALP Trail through the museum's rooms. Check out this link What is the ALP?